BORNEO CONSERVATION TRUST SABAH and BORNEO CONSERVATION TRUST JAPAN conducted 3 different sessions of the Distance Environmental Education Programme 2023 for Japanese and Sabahan primary school students via ZOOM meetings held in February, May & July.

The distance environmental education programme is focused to inculcate knowledge about the importance of the oil palm industry and the conservation of wildlife habitat through the status of Bornean elephants in Sabah. It also positively enhances the young student's mind to think about how we can coexist with nature. The programme also relates to the differences between the students in Sabah and Japan.

The idea of "How Human can coexist with the Bornean Elephant?" have been shared creatively through these posters by all the participants.

Thank you to all involved to make this programme successful: Borneo Conservation Trust Japan, Asahiyama Zoo, Ichikawa Zoo, S.K. Tampulan Telipok, Yagiyama Zoo, Hirakawa Zoo, S.K. St. Paul Kolopis Penampang, Fukuyama Zoo, Toyohashi Zoo, S.K. Penampang, S.K. Tanjung Aru 1, S.K. Tombovo, S.K.Tansau, En.Idris & ANGKASA, Puan Jumrafiah and all BCT Staff.

We look forward to conducting another session on this programme in the near future.
---
First Session [11th February 2023]
Participants: Asahiyama Zoo and Ichikawa Zoo, Japan & SK. Tampulan Telipok, Sabah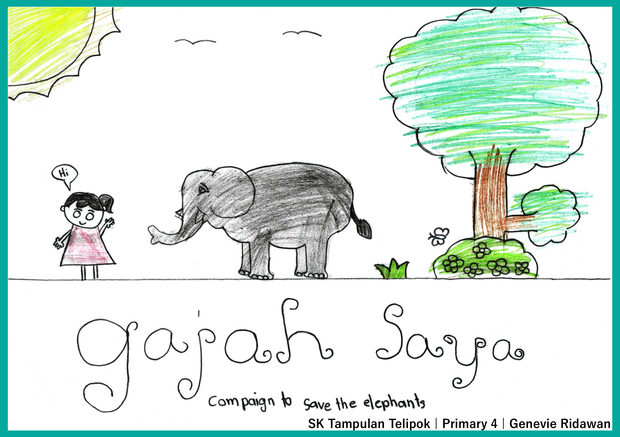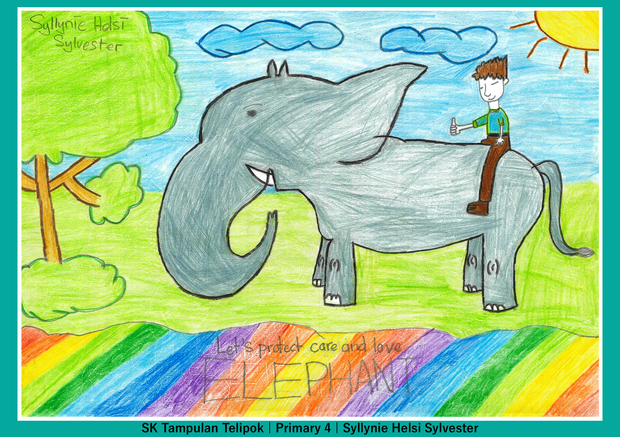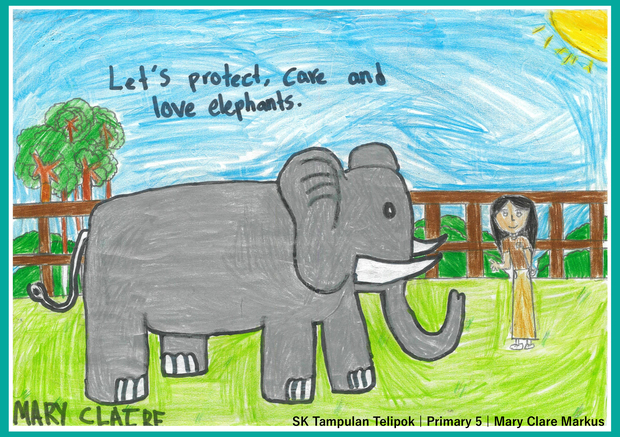 Second Session [20th May 2023]
Participants: Hirakawa Zoo and Yagiyama Zoo, Japan & SK. St. Paul Kolopis Penampang, Sabah
Third Session [15th July 2023]
Participants: Fukuyama Zoo and Toyohashi Zoo, Japan & SK. Penampang, SK. Tanjung Aru 1, SK. Tansau and SK. Tombovo, Sabah